Rapid Low Volume And Prototype Injection Molding Factory / Manufacturer
No Minimum Order Quantities

T1 Samples As Fast As 10 Days

24/7/365 Operation Support

Supplier of Stanford AI Lab / TESLA

Machines Ranging From 30 Tons to 1,600 Tons
Professional on Rapid Low Volume And Prototype Injection Molding to meet your rapid prototypes and production needs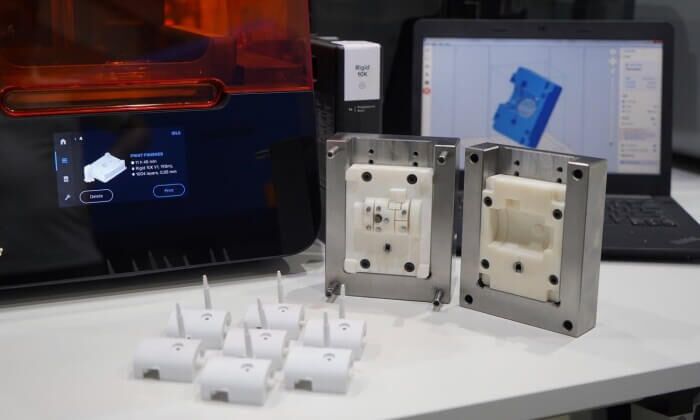 Rapid Low Volume And Prototype Injection Molding Factory & Manufacturer
We have 2 unique OEM plastic injection molding services:
→Rapid low volume and prototype injection molding services
→On-Demand injection molding services
Detailed comparisons between prototyping & low volume injecton molding and mass injection molding production & on-demand injection molding are as follows.
Prototyping / Low Volume Injection Molding Services

Mass Production / on-demand Injection Molding Services

Objective

I need to test part geometry, functionality, assembly etc;

I need to validate my design.

I need the flexibility to economically iterate prior to manufacturing.

I have on-demand plastic injection molding production

Best When

Completing products design, material selection, Part assembly, durability, strength, stability, and evaluating cost

Key focus is to reduce products design and assembly risk, increase R&D efficiency,develop and evaluate new products quickly

and also iterate faster to get your parts to market faster, lower your overall cost, ultimately make you more competitive

Typical Quantities <2,000

Designed is completed, and Want to get good consistent parts

Key focus is to improve quality, reduce cost, and eliminate supply chain risk

Lead Time
As fast as 10days
Typical 22-37 days
Injection Parts Tolerance
+/-0.002in. (+/-0.05mm)
+/-0.0008in. (+/-0.02mm)
Injection Mold Cavity
Single
Single and multi-cavity, Max 128 Cavity We did.
Injection Mold Life
Limited (guaranteed for minimum of 52,000 shots)
Unlimited( Typical one million shots)
Injection Mold Storage
Free Stored for maximum 24 months without any next action.
Free Stored for maximum 5 years without any next action
Inspection Options
Basic full dimensions inspection report
Scientific Injection molding process development report;
Full dimensions inspection report,;
CMM inspections with GD&T;
CPK,CMk;
PPAP if needed;IQ, PQ, OQ if needed;
Injection Mold Steel
Aluminum, AISI 1045
H-13, 420SS, NAK80, P-20, 718H, S-7, H-11…etc
Plastic Materials
Most plastics, such as ABS, PC, PC+ABS, PE, Nylon, TPE, TPU, PMMA, PP, POM, PBT, PA+50GF, PET And much more…
Surfaces Finish
Most surfaces finish, such as polish, texture, laser finishing, pad printing, Heat staking etc
Machines Available
30-1600 Tons
Injection Mold PROPERTY
Property of your company
Minimum order quantities
No minimum order quantities (MOQ)
Geometry
Unlimited
DFM Analysis
Engineers with more than 10 years plastic injection molding experience will analyse DFM.
Why Use Rapid Low Volume And Prototype Injection Molding
We supply one-stop rapid low volume and prototype injection molding service from product design, mold manufacturing to injection molding and product assembly.

Talk to our engineers to discuss any design and manufacturing challenges.

Produce multiple prototypes simultaneously to compare and iterate designs.

Testing the shape and fit of injection molded parts To Improve your design.

Validate market interest prior to product launch and reduce financial risk.

make the mold from cheaper materials, Simplified Mold structure.

Dedicated rapid response team, you can receive the parts within 10 days.

No MOQ, economical, efficient,And Quality Parts Manufacturing.

Choices for Material and Color
Minimize product color or material defects
You'll work with good value Rapid Low Volume And Prototype Injection Molding Factory Manufacturer / Supplier just like them…
Worry about our quality? See what our happy customers said about our products/services.
You will LIKE us once you started with us!
"PTS always can quickly find a solution for any complex Manufacturing situation. With their capacity, quality, and knowledge, PTS can help any company achieve its goals."
"In manufacturing, reliability is everything. That's what we get from PTS industrial Ltd and they have also reduced our rejects by up to 90%. If all our equipment worked as well…our jobs would be easier, and our customers would be very happy"
"We started using engineering parts around 10 years ago from PTS. We have always received excellent parts from every batch, timely replies to all our queries, and very competitive quotes and make us more competitive in the market."
OEM Rapid Low Volume And Prototype Injection Molding Company Get Instant Quote Now !
No Matter Where You Are, We'll Turn Your Idea & Design To Reality.
PTS is your China partner, your China researching and developing team, your easteel and south of China Rapid Low Volume And Prototype Injection Molding manufacturer / Services.
1. What Is Rapid Low Volume And Prototype Injection Molding?
Prototype injection molding has many aliases, some call it Rapid injection molding or Low volume injection molding or small run injection molding, However, it is essentially injection molding production through an injection mold, a mold that can produce small to large quantities of plastic parts quickly and inexpensively.
The main reason for choosing rapid low volume and prototype injection molding is to test and validate parts during the prototyping phase of new product development.
While other manufacturing processes such as 3D printing, CNC or vacuum casting are often achievable, faster, and cheaper, But the main advantage of rapid low volume and prototype injection molding lies in the process and materials.
Rapid low volume and prototype injection molding is possible to go ahead with the material that will be used in the future mass production, Enables you to test and confirm that you are making the correct material selection.
We can also test the production parameters. In this way, engineers and designers can identify some bugs that were not anticipated and implement redesigns or other measures to prevent problems from being discovered only in future mass production.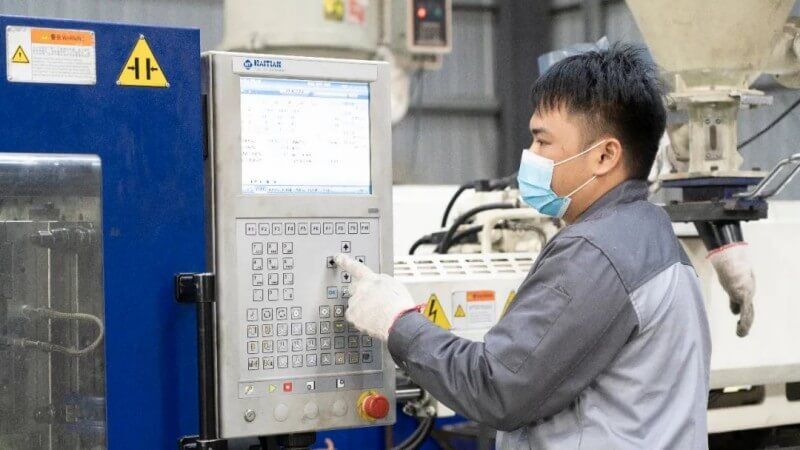 There are many other reasons to choose Rapid low volume and prototype injection molding, like low cost, fast and efficiency.
The lead time advantage allows you to get parts to market quickly, and the cost advantage makes market testing possible and means it is suitable for volume production.
2. How We Guarantee The quality Of Prototype Injection Molding
Quality control is a key element of prototype injection molding, requiring inspction at various stages and before shipment.
Bringing your product ideas to production is easier with rapid low volume and prototype injection molding, but the process may still require some modifications to ensure you deliver a fully functional product.
Quality control is a very important step.
→Avoiding product defects that delay product launch
→Optimize product design
→Screen out non-conforming products and reduce costs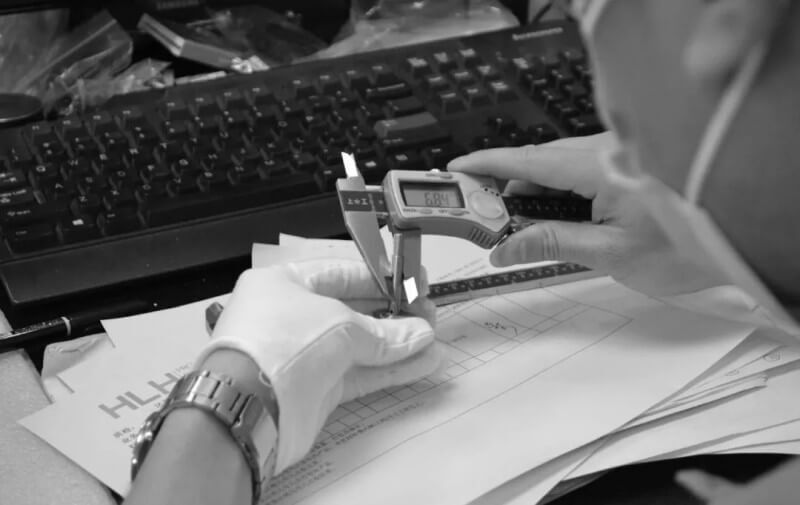 2.1 Quality control at different stages
We minimize risk by tracking and analyzing each step of the manufacturing process to minimize variation between injection molded products and to ensure consistent, reliable quality of each injection molded product.
2.1.1)The First Sample Inspection
As a professional rapid low volume and prototype injection moulding factory, we inspect the first sample before mass production. This quality check verifies that product specifications are up to standard and avoids unnecessary re-design or re-work.
2.1.2)Process Quality Inspection
When the rapid low volume and prototype injection molding process is about 20-30% complete, QC checks the machine for proper operation and random samples from the rapid low volume and prototype injection molding production process. This confirms product quality, identifies problems and resolves them early, thus reducing rework time and costs.
2.1.3)Pre-shipment inspection
Before shipment, our quality personnel verify that the finished product meets specifications. The pre-shipment inspection typically occurs when production is 100% complete.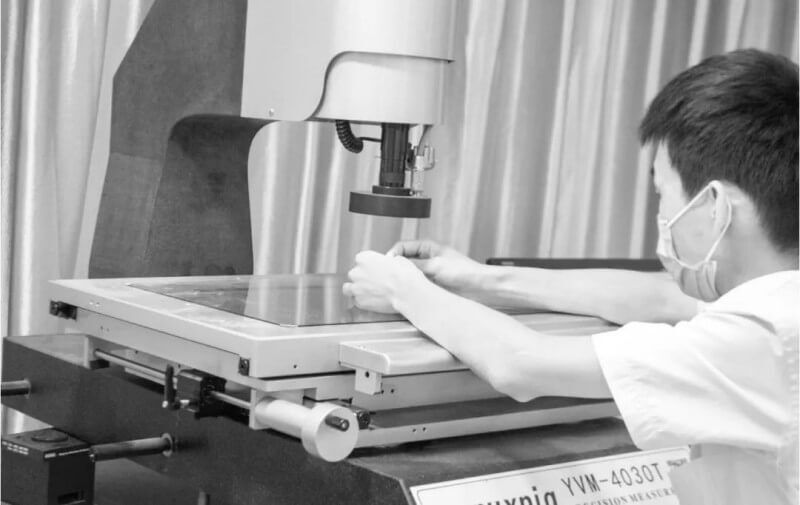 No matter how big or small the project or how urgent the delivery date. Our quality control shop has a wide variety of advanced metrology and inspection equipment.
We have established quality control expertise and documentation processes that leverage these quality systems to ensure that your parts meet the highest quality standards.
3. Rapid Low Volume And Prototype Injection Molding Are More Cost Effective?
Depending on your needs, rapid low volume and prototype injection molding production probably mean making a batch of a few hundred or a few thousand injection molded parts.
Others may consider small batch production from 10,000 or 50,000 injection molded parts. Regardless of the quantity, small batch production will get your component/product to market faster and save you money.
Here are 4 reasons why using rapid low volume and prototype injection molding for small batch production can save you money.
3.1)New Product Design
When you are in the early stages of a new product design, it is less expensive to produce molds in small batches than large batches, especially if you are not sure if product version 1.0 is the best version for large batches. Small batch production is more affordable and you can get parts faster.
The individual molding cost of small batch production is usually higher than large batch production. Still, small batch production does not take a lot of capital out of the project and is relatively much less risky than going straight into large batches tooling production.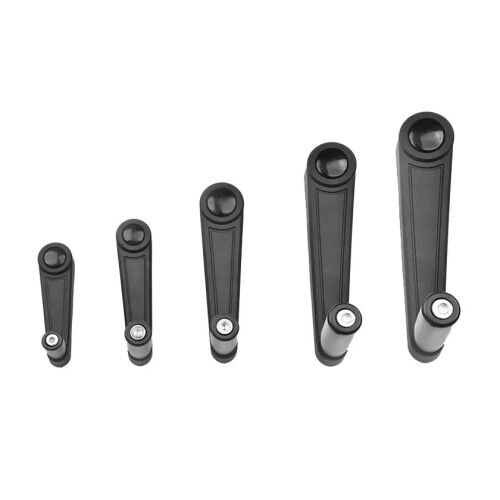 3.2)Time-Cost
rapid low volume and prototype injection molding production is the first choice for testing whether the product design meets expectations. It takes less time upfront and eliminates the costly modification of production tooling. In this era of rapid change, Time is the biggest enemy of product launches, and gaining time usually means winning the market.
3.3) Cost of Capital
The quality of parts delivered from small-volume tooling is roughly the same as that from high-volume tooling. When you're unsure how well the market will respond, selling early products through online channels can fund the next round of tooling and be seen as a very reliable market survey, Think of low volumes as a bridge to full production.
3.4) Stock-Holding Cost
If you have a higher profit rate specialty product for a specific industry, then you may not need a mold that can produce 250k parts or more. Rapid low volume and prototype injection molding production saves a lot of time and cost in tooling and eliminate stock-holding risk and cost, Rapid low volume and prototype injection molding production is the way to go for these specialty products.
Whatever your small batch production needs, CNC, 3D printing, injection molds …… At PTS Industrial Limited, we will guide you to the right position.