China Plastic Injection Molds Manufacturer
30 Days Money-Back Guarantee

Custom Injection Molds In AS FEW AS 10 DAYS

Since 2002, 6000+ Plastic Injection Molds Built

Precision Injection Molds, Tolerance +/- 0.005mm

24/7/365 Sales & Operation Support, On-site support

Our Molds Last 50% Longer Than Other Molds, They Can Run Up To 15-20 Years In Most Cases.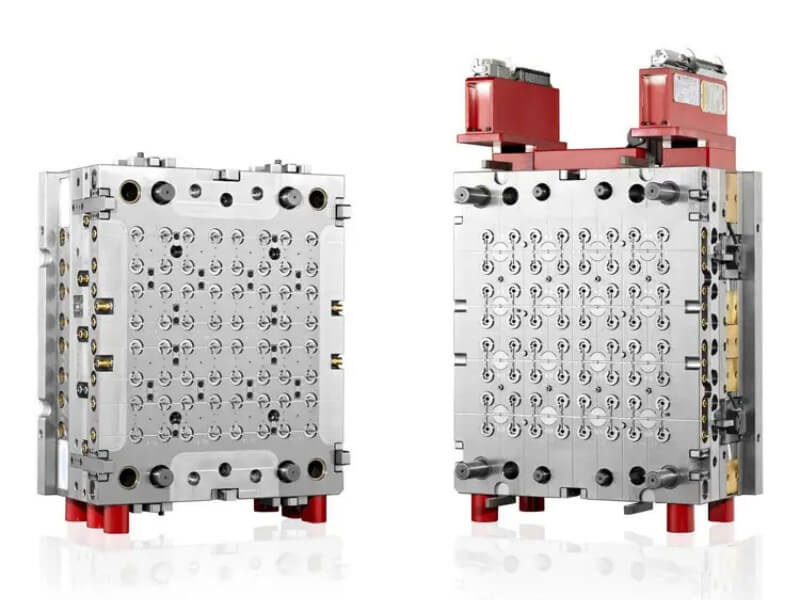 We are dedicated to providing our customers with excellent, precise, and efficient plastic injection molds. Our professional technical team, utilizing advanced mold manufacturing processes and innovative design concepts, is committed to creating high-quality plastic injection molds that meet your needs.
We not only pursue production efficiency but also emphasize product quality and delivery time, ensuring your projects are smoothly and punctually completed.
Choosing us to be your plastic injection molds manufacturer means choosing professionalism, efficiency, and reliability."
Our Plastic Injection Molds Capabilities
PTS company truly stands out in the crowded field of injection mold manufacturing. I am consistently impressed by their commitment to precision and efficiency in their mold design and fabrication.

Their team's expertise is evident in every product their deliver. It's not just about meeting deadlines for them, but about surpassing them with superior product quality.

They are not just another vendor; They are a reliable partner that understands our needs and exceeds expectations. Their dedication to professionalism and efficiency instills great confidence in us as we move forward with our projects."
As a procurement manager dealing with numerous suppliers, I can affirmatively state that PTS company truly sets the bar high when it comes to plastic injection mold manufacturing. The blend of innovative design, precision, and efficiency in their operations clearly stands out.

The commitment of PTS technical team to produce not just quick, but high-quality results, never fails to amaze.

It's not common to find a partner that consistently meets deadlines while maintaining superior product quality. Opting for their services equates to choosing reliability, professionalism, and efficiency.

Working with PTS doesn't feel like another transaction, but a partnership built on mutual growth and understanding."
Why Choose PTS for your next project
Gallery of Plastic Injection Molds
Our Plastic Injection molds manufacturing process


1. RFQ From Customers
We'll evaluate your product drawings, We need to full understand your requirements, needs.
We can accepte the following file types:
●SolidWorks (.sldprt)●ProE (.prt)●IGES (.igs)●STEP (.stp)
●ACIS (.sat)●Parasolid (.x_t or .x_b)●.stl files●DWG●DXF
2. Quotation
You'll receive an quote shortly, and we'll send you preliminary DFM, Mold Flow analysis if necessary.
When the customer is not sure what kind of plastic material to choose for your product, we will also recommend the suitable plastic material in this stage, We have hundreds of plastic materials in our raw material library for you to choose from.
3. Purchase Order and Freeze drawings
Once the drawings are frozen and your order is received, we will start building an in-house dedicated tooling project team to take care of the tooling from start to finish, and We will send you a time plan within 1 day.
4. Design For Manufacturing(DFM) and Mold Flow
We will have an design engineer with over 10 years plastic injection molds design experience for making DFM, and a mold flow engineer with over 15 years of experience in mold flow analysis. Our project manager, mold design manager, and mold assembly leader will review the DFM and mold flow report together to ensure that all risks of the product are fully evaluated and optimization recommendations are made based on more than 20 years of experience in plastic injection molds, eliminating or reducing the risks associated with the plastic injection molds manufacturing.
Usually, the DFM stage will communicate with the customer's product designer because the DFM stage will optimize the product and need to communicate & confirm with the product designer to avoid affecting the product's function or assembly.
5. Molds Design And Freeze Mold Drawings
Plastic injection molds design is a very important link in the whole injection mold manufacturing, the plastic injection mold quality is good or bad, 60% reason is injection mold design quality.
Mold design is usually divided into 3D mold design and 2D mold design, now basically do 3D mold design first, then do 2D mold design.
Some customers will review the mold design, we also very welcome customers to review the mold design, we also have internal mold design drawing review process, once the mold design drawing is frozen, we will start the mold manufacturing.
6. Molds Manufacturing
Plastic injection molds manufacturing must follow the frozen mold design drawings.
Typically mold manufacturing involves the following processes:
●Mold quality inspection
●Grinding
●Deep hole drilling
●CNC machining
●Heat Treatment
●Finish CNC machining
●Slow-wire machining
●EDM machining
●Mold Polishing
●Assembly
●Fit mold
7. Molds Trial (T1) and Molding Sample
Main purpose is plastic injection molds evaluation, It is the final procedure to check the mold design and manufacturing, It is an important means of checking the main parameters/structure of the mold.
Usually we will produce dozens of samples in T1 for the first confirmation.
Some customers ask for a scientific injection molding in T1, which we are fully capable to make it happen.
8. Engineering Changes, Molds Modification And Molds Trial (T2)
Main purpose is follow-up corrections from T1 and if applicable getting parts for build.
Sometimes the customer will make engineering changes to the product after T1, then the inspection of engineering changes will also be carried out in T2.
If T2 result is good, the mold will start up with no difficulties and run good parts non -stop for 4 hours.
9. Molds acceptance procedure and Molds Shipment.
1. Acceptance and shipment of the mold to you will be in writing, and will include any conditions at the time of acceptance.
2. The molds will be created or skidded so that they are protected to ensure that they do not get wet are rust free and without damage.
3.All changeable inserts, slides, core, etc., must be properly package or crated that is suitable for shipping and as a permanent storage container and so they will not endure any damage. The part and tool numbers shall be painted on the top and one side of the box.
4.Tracking numbers must be sent to your Program Manager and Tooling Manager at the time of departure.
5.We will fill and check that all items in the tool shipping checklist are met.
6.Tool is to be sealed with a heavy plastic bag and vacuum packed before shipping.
7.If no vacuum pack is available, Grease or apply rust inhibitor to the insides and outside of the tool to prevent rusting. A heavy coating is better than a light coating to prevent rusting.
8.The tool must be wrapped completely enclosed so no air can get in it.
9.The tool must be crated with wood and secured to the pallet framework so that it does not fall or brake during shipment.
10.A complete and accurate documentation package(mold shipping data) shall be sent to you within 7
days after the tool has been shipped.
10. On-Demand Molding


How to make high quality Plastic injection molds
Plastic injection molds manufacturing process is is a complex process, from design, machining, assembly, mold trial, mold repair, mold modification and other steps, and then finally to be put into use, in the whole life cycle, to make a good quality plastic injection molds, The following 10 areas must be done right.
1. Mold Steel
Steel is a decisive factor for plastic injection molds quality, and choosing a reasonable steel is the most important thing. The criteria for selecting steel are:
●Requirements for injection molding materials:
Different plastics require different steel, such as requirements for high polish, corrosion resistance, and so on;
●Steel Price:
Steel performance should be sufficient for use, not necessarily the more expensive, the better. Considering the cost factor of the plastic injection molds, the mold steel should be chosen according to the corresponding mold lifespan to avoid unnecessary waste. Generally, P20 has a lifespan of around 300,000 cycles; 2738 can handle 500,000 cycles without issues, while H13/2344 usually lasts above 800,000 to 1,000,000 cycles. The selection can be made based on the specific situation.
●Heat Treatment:
The surface treatment of the plastic injection molds is also very important.
Nitriding can enhance the surface hardness of the steel, effectively extend the life of the mold;
Plating can be effective modification of the mold steel, some of the need for high brightness and corrosion-resistant plastic parts can use plating to enhance and improve the performance of steel.
2. Mold Design
Mature plastic injection mold structure not only consider the product material properties, shrinkage, molding temperature, elasticity and tensile deformation coefficient, etc., but also take into account the cooling water circuit, the speed of opening and closing the mold.
Reasonable plastic injection mold structure can effectively extend the mold life and ensure the smooth production of the mold. Improve efficiency and reduce costs.
3. Mold manufacturing
The arrangement of the plastic injection molds manufacturing process is especially important, reasonable manufacturing process arrangement can speed up the manufacturing cycle, shorten the manufacturing time, effective cost savings.
And more importantly, accurate and reasonable manufacturing process can ensure the stability of the plastic injection molds in the plastic injection molding process and extend the mold life.
4. Mold Standard components
It is the lowest bar that determines the capacity of the bucket. This truth is understood by everyone, but it is often unnoticed when doing so. The same goes for plastic injection molds.
Although plastic injection mold standard components are not directly involved in plastic injection molding, But they control the operation of the whole mold.
Good mold standard components should be able to wear-resistant, hard enough, high precision, should not be deformed. Different brands of mold standard components price difference is very large, so do not cut the price so much when you purchase plastic injection molds, cut to cut, your plastic injection molds from Mercedes-Benz straight down to the Volkswagen.
5. Fit mold
Fit mold depends on the experience of mold fitter, seemingly simple work is the most technical work. Complex molds mainly depends on this work.
Flat mold is the simplest, as long as there are no flash, mistake at the parting line surfaces, Like auto parts mold is more complex, not only the parting line surface is relatively irregular, and often includes more than one sliders, Lifters etc.
At the same time, other problems of the plastic injection mold can be improved and perfected by fiting mold. So it is a comprehensive work.
6. Mold Polishing and Texture
Polishing is the final stage in plastic injection molds manufacturing. It directly reflects on the plastic parts, making it a critical aspect of the mold manufacturing process.
Polishing also help and complements the mold's functionality, especially in the demolding process. Often, production issues arise from inadequate polishing, leading to excessive resistance, difficulty in demolding, and even part defects like whitening or cracking.
7. Mold Assembly
Plastic injection mold assembly is like assembling a machine; every component, every screw must be error-free, as the consequences can be severe. Minor mistakes can lead to product defects and production issues, while major errors can irreparably damage the mold, rendering it useless. Therefore, assembly work must be meticulous.
During the assembly process, particular attention should be given to mold cleanliness, especially in the water channels and screw holes. It is crucial to blow away any iron debris inside; otherwise, it can upset customers greatly.
8. Mold Cooling System
Experienced plastic injection mold professionals know that cooling is crucial for plastic injection molds.
Due to the increase in commodity prices and labor wages, in large-scale injection molding production, every second reduction in the injection cycle can bring unimaginable profits. However, speeding up the production cycle can also lead to a rise in mold temperature. If not effectively controlled, it can cause the mold to become too hot and unable to continue working, even leading to mold deformation and scrapping.
Therefore, excellent cooling system design is crucial, including the layout density, diameter, and interconnections of the cooling systems.
9. Mold Venting System
Venting System is a structure for exhausting the gas trapped inside the mold during plastic injection molding.
During plastic injection molding, the time for plastic to fill the cavity is extremely short, in order to quickly remove the air inside the cavity and the volatile gases of the plastic, the plastic injection mold must have a good exhaust function. If the exhaust is not good, it will easily cause the product is not full of mold, uneven filling, bubbles, or cause local carbonization of the plastic part burns and other defects.
10. Mold Maintenance
Mold maintenance mainly involves upkeep during the plastic injection molding process. Similar to cars, molds can be scrapped if they are not used and maintained regularly.
Therefore, comprehensive maintenance is essential after each mold use, especially rust prevention for the forming parts and critical moving components. Since molds come into contact with water during production and may get wet during installation or disassembly, it is crucial to ensure the mold's dryness before applying rust preventive agent.


How to effectively manage the Plastic injection mold workshop
PTS Mold Factory has been able to grow and expand due to the following characteristics:
a sound system,
an efficient team,
strong execution capabilities,
and an innovative spirit.
The following mainly describes our plastic injection mold factory system construction and effective on-site management.
1. Organizational structure and working rules
In mold manufacturing departments, different companies have different arrangements. Some assign toolmakers to handle all aspects of the molds, while others have Technical Engineers (TE) and Production Managers (PMC) taking care of mold-related matters. Our mold factory adopts the first model, which offers the advantage of quick response and high efficiency.
1.1 Mold Design Department
Mainly responsible for pre-ESI review, mold design, product review, communication with customers.
1.2 mold manufacturing department
Mainly responsible for CNC Programming, CNC machining, EDM machining, slow-wire machining, grinding, etc.
All processes can be coordinated and carried out concurrently, ensuring smooth flow throughout the manufacturing stages. This allows blocked procedures to promptly move to the next stage, significantly reducing back-and-forth coordination between teams and shortening communication time.
As a result, molds can be promptly put into production, ensuring both quality and delivery deadlines.
1.3 Mold assembly department
Mold Fitters are responsible for mold assembly, mold modification of, mold maintenance implementation.Adopting master responsibility system, responsible for the details of the mold follow-up, including materials, machining, the progress of standard parts, etc. to be responsible for the final delivery time of the mold, mold quality.
TE is mainly responsible for following the mold, leading the development of mold modification, mold design stage of the structure review and other related mold technical issues.
1.4 Planing and Mold technological process team
Formulate production plan and follow up the production progress.
Formulate the manufacturing hours of each parts, count the mold costs, handle exceptions, and arrange the mold technological process, etc.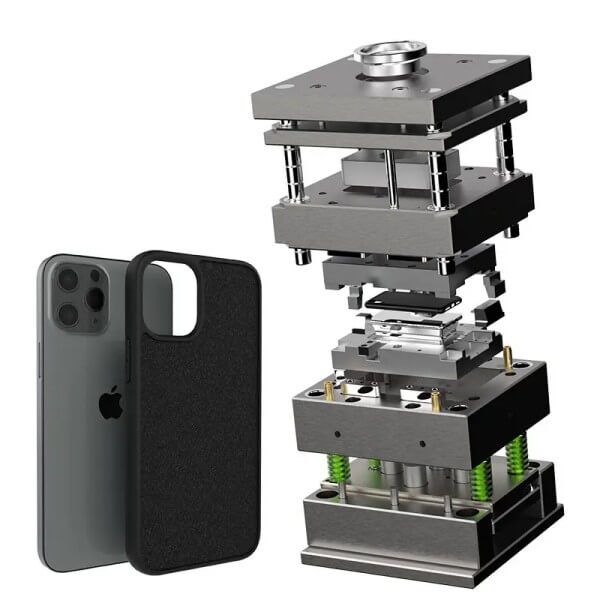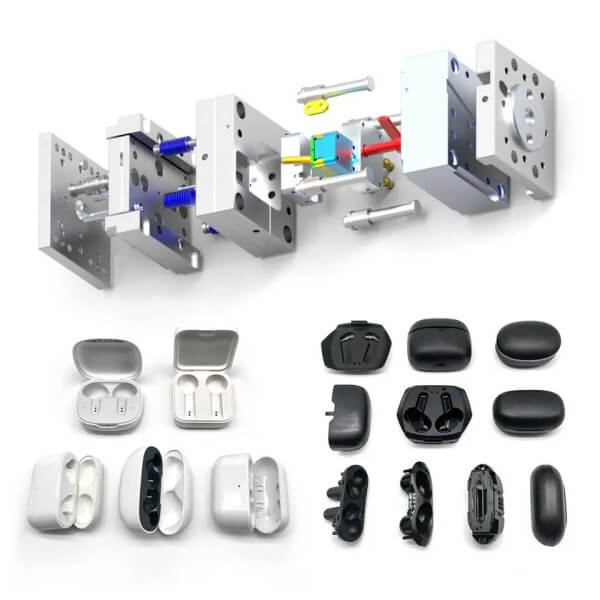 2. specific system construction and on-site management when Start Mold Manufacturing
CAM programming plays a crucial role in mold production. Inefficient coding or lack of technical skills by programmers can lead to a workpiece taking more than twice as long, or even longer, to be processed on a CNC machine.
By further developing UG, and standardizing the use of UG processing templates and establishing a UG tool library, programmers can make unified settings, reducing the need to adjust many parameters. This lessens the tediousness and mistakes in manual input of processing parameters, improving programming efficiency, CNC machinery processing efficiency, and machining accuracy.
It can save at least a quarter of human resources, and can also improve the utilization efficiency of the machinery.
The technical level of programming is directly related to the quality, precision and work efficiency of CNC, EDM, wire cutting, grinding and assembly.
2.2 mold CNC Machining Team
CNC Machining team is an important department of mold manufacturing, its processing quality and efficiency is directly related to the success or failure of the plastic injection mold.
This team needs to be by hardware resources, machine operators, production technology process, departmental norms and other parts of the effective combination of hardware and software, so that the plastic injection mold production quality and efficiency to fully meet the design requirements.
(1) Hardware machine tools and software programs are programmed and automated.
(2) Foolproof operation of the operator, just load the tool according to the program, no need to modify the program speed, feed, etc.. Prevent manual error.
3)Cooperate with programming to realize paperless operation. Save cost and improve efficiency.
(4) Strictly implement the three inspections (first inspection, mutual inspection, self-inspection), the three no's (do not let go without investigating the cause, do not let go without implementing preventive measures, do not let go of unqualified products).
(5) tool machining precision wear check to ensure that the quality and accuracy of the processed workpiece to FIT mold once completed. No frustration knife use phenomenon.
(6) The tools in the tool magazine are checked regularly every day, and unqualified tools are replaced in time.
Electrical discharge machining (EDM) holds a significant position in the mold industry due to its wide range of applications, minimal cutting forces, and ease of shaping. By directly utilizing electrical energy for gap discharge, EDM can process small holes, hard alloys, mirror-like surfaces, and nearly all shapes. It can also perform special surface processing, making its range of applications extensive.
Electrical discharge machining (EDM) is appropriate to use graphite electrodes to process, the cost of graphite is about 1.5-2 times the copper cost, but graphite discharge speed is 30% faster than copper, processing speed than the copper block of 50% or more.
1)Cooperate with programming to realize paperless operation, save cost and improve efficiency.
2) Secondary development, to achieve EDM discharge automation, programming, standardization, the basic concept is that the operator loaded electrodes, the workpiece will be divided in the center, open the CNC file generated automatically by the programming, automatic discharge, including XYZ data automatically completed, discharge parameters are automatically set up, the current pulse width and so on.
(3) Foolproof anti-dumbing operation for the operator, just process according to the program, no need to modify the program to prevent manual error.
4) Strict implementation of the three inspections, three not.
2.4 Slow Wire-Cut(EDW) Team
In the plastic injection mold manufacturing industry, Slow Wire-Cut(EDW) is an indispensable component, from the original fast wire cut development into the current precision slow wire cut.
Wire cutting requires the configuration of various fixtures for rapid clamping of parts, which can effectively improve clamping time, reduce part minutes and comparison time, and save labor costs. For processing non-precision parts, mid-wire cutting machines can be used for roughing (such as inserts, row positions, oblique tops, etc).
The roughing time of mid-wire cutting is twice that of fast wire walking. For precision parts, galvanized wire can be used for processing. The processing speed of galvanized wire is 13% of copper wire, but the cost of galvanized wire is slightly higher than that of copper wire.
2.5 CNC Turning, milling, grinding, drilling Team
CNC Turning, milling, grinding and drilling are the relevant processes of the plastic injection mold manufacturing.
Lathes are mainly used for processing external shapes, internal holes, threads, and round materials.
Milling machines are mainly used for processing pin holes, screw holes, water transport holes, spring holes, tapping, and rough processing of mold components.
Grinding machines are primarily used for precision processing of mold components and can handle various high-hardness and super-hard materials.
Drilling machines are mainly used for drilling water cooling holes.
The grinding group belongs to pure manual craftsmanship, one person per machine. Due to low production efficiency and low machine cost, the depreciation rate is also low, so it is not suitable to operate night shifts. Usually, it is for injection plastic mold making, and during less busy times, standard mold parts can be processed for storage, to be used in future mold assembly. If a large number of stored standard mold parts can be used, it can greatly reduce part processing time, thereby shortening the production cycle of the mold.
Train employees in grinding techniques, mastering common knowledge of the causes and prevention of grinding and milling defects.
Train in the construction, use, adjustment, and maintenance of common tools, clamps, and measuring tools.
Train on the types, brands, specifications, performance, use, and maintenance of common cutting tools and grinding wheels.
Train on the types, brands, milling and grinding performance, and thermal expansion and contraction performance of metal materials.
Train employees to understand the method of reading mold drawings, the conversion and application of trigonometric functions.
Train on machine specifications, performance, structure, transmission system, and adjustment methods.
Mold Assembly is the last process following the completion of all processing, It is a key positionin in the entire mold manufacturing.
In terms of precision mold manufacturing, the management of the assembly workshop and the operator's requirements are also very strict, which is reflected in the quality of the product requirements, mold spare parts finishing data, appearance and maintenance, but also requires operators to have a good sense of quality and operational practices.
The assembly operation is manual work, which requires clear thinking and meticulous handwork.
Before getting the workpieces for assembly, we should first check whether there is any omission or mistake in each position.
In the assembly should pay attention to the work practices, FIT when the sanding machine is prohibited, a small number of places are allowed to use sandpaper and oil stone to get rid of the knife lines.
1)Develop a standard "mold assembly operation guidelines", the mold sliders, inserts, lifters, cavity & core and other FIT mold into the operating instructions.
2)Develop and improve the "mold assembly technology manual", collect experienced and known examples of assembly, do teaching materials for regular training.
(3) Regularly summarize the abnormalities or experiences every month, and make PPT training materials for each master of toolmakers.
2.7 Mold Technical Engineer (TE) Team
The modification plan made by TE is critical. Some plastic injection mold factories do not have strong TE capabilities, leading to frequent mold repairs, and aside from customer modifications, it's common to see over ten self-initiated repairs. A single mold repair can cost from a few thousand to nearly ten thousand yuan, and frequent repairs are one of the main reasons why a plastic injection mold factory may not be profitable.
1) Detailed response plans should be laid out categorically for common mold issues such as flash, shrinkage, deformation, weld lines, and white spots.
2) For size modifications, the inspection should start from the 3D solid steel material, then to the product, and finally to the injection parameters, gradually troubleshooting the causes.
3) TE should summarize experiences. The reasons for each failed mold repair should be reviewed to avoid turning the repair plan into an experimental plan.
2.8 Machining Processes Planning Team
Planning relates to the entire mold's progress control and delivery deadline, while the technology directly affects the mold's accuracy and efficiency, as well as the final quality of the mold product. Every mold components has different processing methods, requiring comprehensive consideration of processing costs, operation difficulty, and labor efficiency to reasonably arrange the process flow.
1) Planning should include a detailed schedule, encompassing the design, material ordering, material arrival, mold base, drawing output, standard parts, individual parts, mold core, inserts, sliders, lifters, pressure block, wear-resistant piece, and other detailed processing steps.
2) Process follow-up should be timely and accurate. Each day, the status of parts should be checked against the plan.
3) The processing technology should be color-coded (for secondary development), with a detailed processing plan established. For front molds, rear molds, sliders, inserts, etc., detailed processing rules should be outlined. The processing sequence and steps for programming, CNC, grinding machine, milling machine, wire cutting, EDM machine, lathe, and drilling machine should be distinguished to minimize waiting time.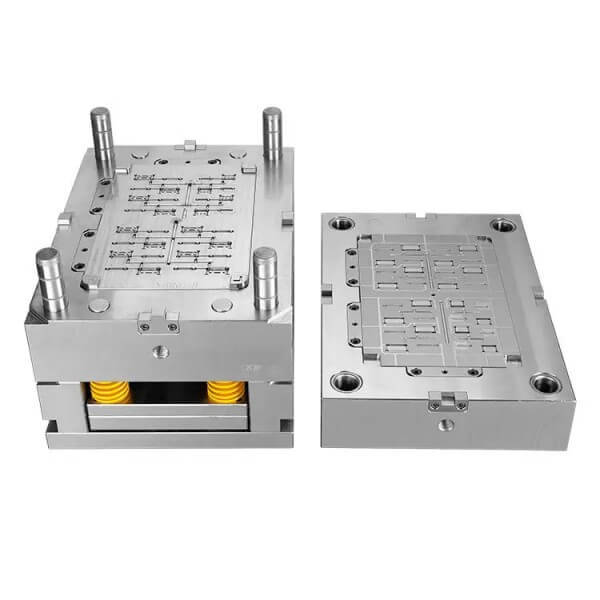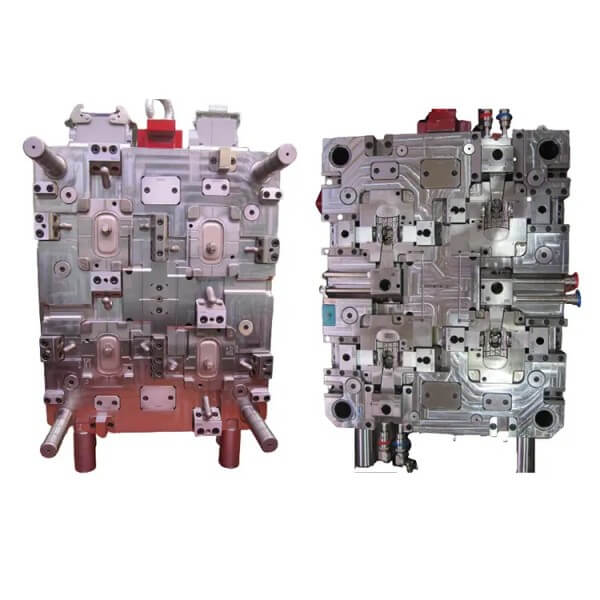 3. Specific management approaches
1)In-depth understanding of the performance and operation of each machine tool, and formulate the "Machine Tool Operation Instruction Book" for each machine, so as to enable the technicians to use the machine tools reasonably and effectively.
2) Organize the common abnormal alarms and treatment methods in daily production, compile and formulate the "common abnormal alarms and treatment methods", and train all the operating technicians. Make the technicians have the ability to deal with common abnormal alarms.
3)According to the relevant recommendations of the machine tool manufacturers and taking into account the actual situation, formulate the "Machine Tool Maintenance Program" for the use of consumables and daily maintenance of the machine tools to ensure that the machine tools have stable machining accuracy.
3.2 Tooling and Cutting Tools
1) Management of tools and gauges: the calibration table, points in the bar, calipers, tool setter, electronic test head, sine table and other tools and gauges to do "tool use and maintenance guide book", to ensure that all technicians can be used correctly, careful maintenance, abnormal damage to the system specification of punishment.
2) Jig management: round iron, code board, code bar, and other jigs to do regular grinder processing, to ensure its accuracy. (And do size change records), vise, suction cup, EROWA, wire cutting and other fixtures to do "fixture use and maintenance guide book", so that each mechanic can be skillful clamping.
3) Cutting tool management: in order to ensure machining accuracy, control processing costs. The cutter head, cartridge, knife handle, tool, knife grain centralized and unified management, rough, fine and workshop, inventory separate storage. Regularly do tool inventory, liquidation and procurement applications. Evaluate and record the use of new tools to understand the characteristics of different types of tools for processing different materials, rationalize the use of tools, and reduce the cost of tools under the premise of ensuring quality and efficiency.
1) Construct LAN in the company's local area network (LAN) and set up different access privileges for supervisors, clerks, programmers and transmission computers.
2) Install computers for different positions according to the nature of the work, only install work-related software to eliminate the use of company resources to do things unrelated to work.
(3) Do unified naming management for documents and formulate "Document Management Standard".
3.4 Workshop environment 5S management
A good working environment to make good plastic injection molds, the development of health duty table and area division, do a good job on-site environment of the 5S, in order to maintain a pleasing working environment, in order to produce good plastic injection molds.
1S organizing,
2S reorganization,
3S cleaning,
4S cleaning,
5S literacy.
1) do regional division and will be marked out, machine tool equipment area, clamping area, to be processed area, has been completed area, tool cabinets, channels and other areas of text marking, and will be neat and tidy organization of the work of responsibility to a person to formulate the "Workshop 5S Management Specification".
2) The implementation of transparent management, the daily production plan, production scheduling, production summary, quality and efficiency published in the workshop bulletin board, to form a good working atmosphere.
Even the best hardware resources require human operation and completion. The quality of the personnel directly affects the efficiency of equipment usage and product quality. Quality and efficiency are mainly determined by hardware equipment, process, skill level of the technicians, production management, etc. The quality of the technicians is especially critical, as it directly impacts the quality of the workpiece and the efficiency. The quality of machine operators can be improved from the following six aspects:
1) Work attitude: A good attitude is fundamental to doing things well. Regular effective communication with them is important – be their superior at work and friend after work, making them feel the warmth of the team. Cultivate their proactive, careful, and responsible work habits.
2) Basic knowledge: For an experienced technician, understanding the basics is very important. Every technician should be proficient in common operations such as workpiece placement direction, calibration, centering, etc. Errors must be strictly prevented. Post warning signs, establish standard methods for regular operations, and repeatedly emphasize these basic operations to prevent such elementary mistakes.
3) Skills training: Create operation manuals for various machinerys. Use on-the-job training for new employees and the "teach, help, lead" method for old employees to familiarize them with the operation of machines as soon as possible, facilitating shift production.
4) Quality efficiency awareness: Foster employee awareness of quality and efficiency, establish quality processing examples for molds, inserts, mold bases, electrodes. Ensure each employee knows what kind of workpiece is qualified to prevent NG (not good) products from flowing to the next process. Besides holding relevant parties accountable for abnormal workpieces, analyze the cause, specify preventive measures, and publicize them to prevent the same mistakes from recurring. Establish quick clamping standards to reduce idle time and increase productivity.
5) Promotion management: Programmers generally have less turnover than NC, EDM, EDW technicians. When there's a need in programming, promote well-performing technicians who have served in the company for 1-3 years. This can retain some desired personnel and stimulate employee enthusiasm.
6) Absolute obedience: Employees must obey the work arrangements of their superiors, without delay or contradiction.
With first-class hardware system and excellent personnel, we need a reasonable system specification to guide us all, so that we have a fair, positive, energetic working atmosphere. Can be detailed from the mold processing process we have to use the system specification:
1) communication specification chart file, workpiece process when there must be a "handover sheet".
2) employees to fill out a daily "workday statement", the table of the first collection of machine tool crop rate, the second assessment of employee performance, the third statistics mold cost.
3) performance standardization, in order to improve the enthusiasm of everyone's work, according to the "workday statement" of the work content, assessment of performance.
As a technical industry, we are not only in the designers, programmers, technicians to train a few technical backbone, but also to form a set of valuable technical information and operational procedures, in order to do no matter what position suddenly vacant we can be safe and efficient production. The information mainly includes:
1) Machine tool equipment operation information.
2) Mechanic operation information.
3) Programming technical information.
3.9 Manufacturing Scheduling
The plastic injection molds company is through the production of plastic injection molds to generate profits.
Our ultimate goal is to manage production well, produce high-quality plastic injection molds, and gain customer recognition. For this purpose, the manufactuirng control in the plastic injection mold shop is extremely important:
1) After the customer formally places an order for a complete set of molds, promptly convene a manufacturing review meeting, summon all supervisors, and establish a plan, including specific times for mold base preparation, material selection, design, programming, machining, CNC, EDM, wire cutting, assembly, etc.
2) In response to the overall mold plan schedule, hold evening meetings to timely understand the mold status of the department, adjust work arrangements, and coordinate with the overall mold plan.
3) Implement networked computer management. Each workpiece started is entered into the computer system. Carry out unscheduled inspections in the workshop to solve difficult machining problems. For the workpiece completed, strict self-inspection is required, and the data are recorded and self-inspection reports are saved. Implement shift system, arrange operators to eat in turns, to ensure timely delivery.
4) Closely track the machining status of each mold, ensuring the data is accurate and comprehensive, and record it in the computer system. This allows any manager with authority to understand the completion status of each mold through the computer system.
5) Conduct a systematic summary every week on the department's production output, countermeasures for anomalies, and learning new processes. This allows each employee to understand the shortcomings of the department and keep the production status open and transparent.
4. Salary and benefits
At present, some plastic injection molds manufacturers use base salary + bonus hours to calculate the salary, the advantage is that it can improve staff motivation, can effectively enhance the production output, but the disadvantage is that it can not guarantee the mold quality, the staff work as long as the completion of the task that is up to standard, the sense of responsibility is not strong, so this method is not desirable for manufacturing high precision plastic injection molds.
Some others plastic injection molds manufacturers calculate salaries based on a base wage plus allowances and overtime pay. However, the rate of overtime pay needs to be reasonable. It should not be too high, nor too low. Excessive overtime pay can lead to low production efficiency, as employees might leave work unfinished during regular hours and complete it during overtime, resulting in substantial overtime costs and increasing the company's labor expenses.
Conversely, if the overtime pay is too low, employees may not be willing to work overtime. If overtime is enforced, employee commitment may gradually decline, and both production efficiency and quality may slowly deteriorate. Therefore, a balance must be found for the rate of overtime pay.
5. summarize
Even the best systems and processes are worthless without supervision and implementation.
Team building is crucial, and talents are extremely valuable. For a company to profit and grow, in addition to the sufficiency of orders, the quality and delivery time of the plastic injection molds are particularly important. These tasks require a group of technical backbones and people who are responsible and capable.
The plastic injection molds company and plastic injection molds wholesale needs a sound system. Capable employees should be appropriately promoted and given raises, while less competent ones should be decisively eliminated. The company's management must be clear in rewarding and punishing, as this is the only way for the company to develop substantially.
PTS is your China Custom Plastic Injection Molds Manufacturer, "Choose us as your mold supplier and enjoy products of high precision, durability, strong customization, and excellent service. We focus on plastic injection mold making, combining technological and quality innovation to drive the success of your business."